James Patterson, author of Witch & Wizard, and various other books.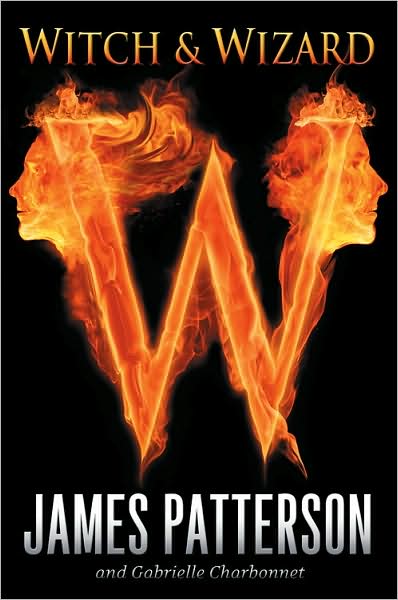 Title: Witch & Wizard
Author: James Patterson
Publisher: Little Brown
Publication Date: December 2009
Genre: YA, Fantasy
Hardcover: 314
Summary:
The world is changing: the government has seized control of every aspect of society, and now, kids are disappearing. For 15-year-old Wisty and her older brother Whit, life turns upside down when they are torn from their parents one night and slammed into a secret prison for no reason they can comprehend. The New Order, as it is known, is clearly trying to suppress Life, Liberty, and the Pursuit of Being a Normal Teenager. But while trapped in this totalitarian nightmare, Wisty and Whit discover they have incredible powers they'd never dreamed of. Can this newly minted witch and wizard master their skills in time to save themselves, their parents--and maybe the world?
Book Review:
UHH! Kill me now. When I was younger I liked the Maximum Ride series which was also by James Patterson. I had higher hopes for Witch & Wizard. I can't say that it was boring, because there was a lot happening. I just hated it. It was one thing after another, no individuality. For some reason this book didn't speak to me. I was bored by it. The commercials said this was "the next Harry Potter", total lie. I read this because I needed something to read. It was still a waste of my time. I guess I'm being hard on book, but I had higher expectations, and it was a total let down. All I have to say is don't read this book no matter what. Well maybe you should read it if you like stupid, childish, endless books. It seemed like no one edited this thing. The story line was put together in an awkward way. It was choppy, and transitions were bad. The character were so out there, and I couldn't help but laugh my head off at them. Sadly I didn't get this book at a library, but I should have, and then it would still be a waste. Overall huge disappointment.
Rating:
D
Notable Quotes:
NONE CUZ THIS BOOK SUCKED!