Julie Kagawa, author of the Iron Fey series.


Series: The Iron Fey
Author: Julie Kagawa
Genre: YA, Fantasy
Publisher: Harlequin Teen
The Iron King Summary:
Meghan Chase has a secret destiny—one she could never have imagined…
Something has always felt slightly off in Meghan's life, ever since her father disappeared before her eyes when she was six. She has never quite fit in at school…or at home.
When a dark stranger begins watching her from afar, and her prankster best friend becomes strangely protective of her, Meghan senses that everything she's known is about to change.
But she could never have guessed the truth—that she is the daughter of a mythical faery king and is a pawn in a deadly war. Now Meghan will learn just how far she'll go to save someone she cares about, to stop a mysterious evil no faery creature dare face…and to find love with a young prince who might rather see her dead than let her touch his icy heart.
The Iron Daughter Summary:
Half Summer faery princess, half human, Meghan has never fit in anywhere. Deserted by the Winter prince she thought loved her, she is prisoner to the Winter faery queen. As war looms between Summer and Winter, Meghan knows that the real danger comes from the Iron fey—ironbound faeries that only she and her absent prince have seen. But no one believes her.
Worse, Meghan's own fey powers have been cut off. She's stuck in Faery with only her wits for help. Trusting anyone would be foolish. Trusting a seeming traitor could be deadly. But even as she grows a backbone of iron, Meghan can't help but hear the whispers of longing in her all-too-human heart.
The Iron King Book Review:
This was an outstanding book. I loved every page of it, and I can't wait for the next books in the series. I really enjoyed the fact that even though most fae books share some similarities, Julie Kagawa made it all her own. She created her very own magical world that is impossible to describe. There was no way that the reader knew what would happen next. I loved the
unpredictability

-
of it. Meghan was an amazing character, I loved her. At first though she was a little childish though I really liked how she grew to become strong, independent, selfless, and stubborn. Unlike most books that I have read, I liked all of the characters. This book is all the things I like. A little romance, action, humor, and intrigue. Then there is how
excellently
written it is. I will look forward to the rest of the books in the series. I would recommend this to everybody.
Rating: A++
The Iron Daughter Book Review:
Captivating. That is the one word that comes to mind when I think of the Iron Daughter. The pacing of this book was a good break from other books. I loved being there with Meghan in NeverNever in constant danger. Being there, in the journey, right there in the middle of the fighting, and running for my life just like Meghan. I couldn't put this book down. I just had to finish it. The only
disappointment
came when it ended. I am just about it die in anticipation of the Iron Queen coming out. I found that Meghan really did most of her growing in this book. I liked how Meghan really had to take on more
responsibility
, and I am proud of how well she took it on. You really get to have more insight pf who Meghan really is. The romance in this book was, I don't know,
heartbreaking
. I am a team Puck member. He has been there since the beginning. He is sexy, witty, and can be sorta sweet. While Ash has the handsome and forbidden thing going for him I have to say that I wish that Meghan would end up with Puck. One of the things that really got me is Iron Horse. Even though in the first book he was one of the antagonists, he was sorta
lovable
in The Iron Queen. I wish there could be more of Iron Horse in these books. Overall just as good as the first book. Possibly better.
Rating: A++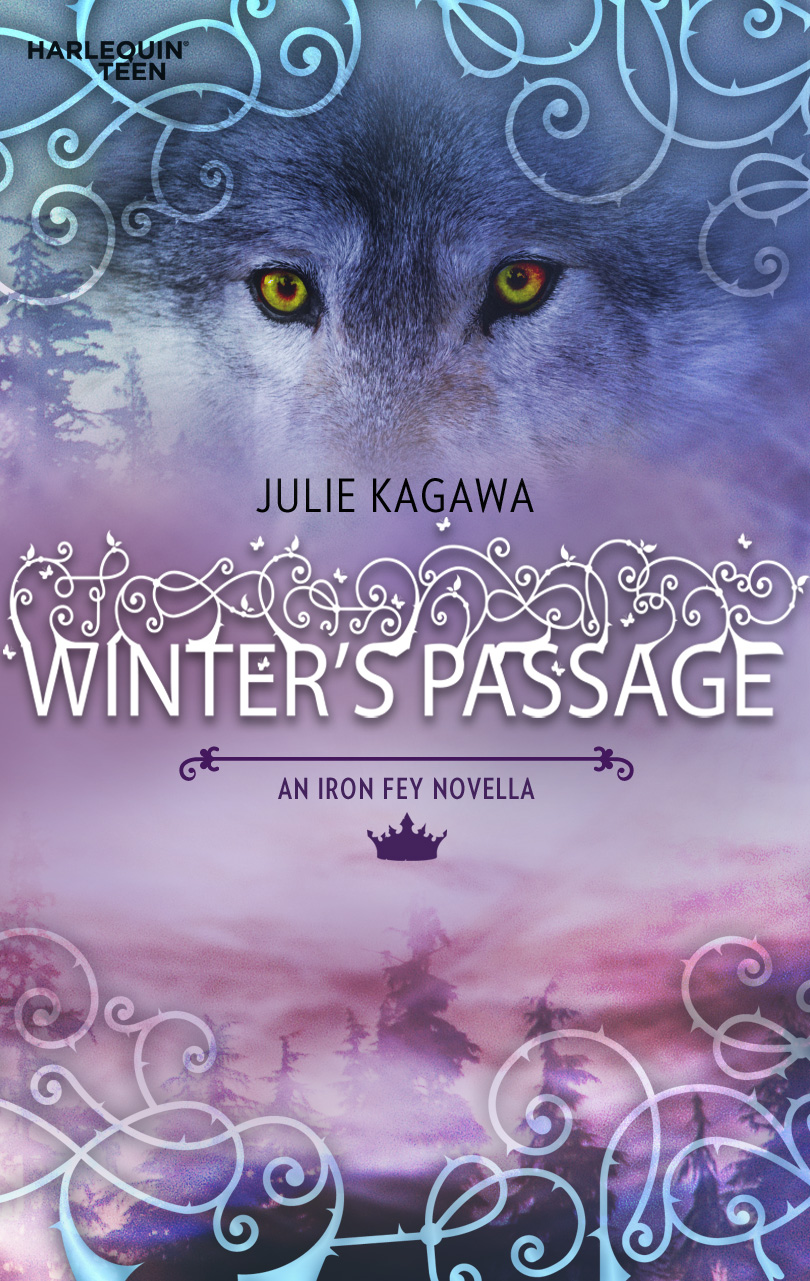 Notable Quotes:
"Oh, we're playing nice now? Shall we have tea first? Brew up a nice pot of kiss-my-ass?
-Puck"
"I licked my lips and whispered, 'Is this where you say you'll kill me?'
One corner of his lips curled. 'If you like,' he murmured, a flicker of amusement finally crossing his face. 'Though it's gotten far too interesting for that."
"No, no. We can kill each other later."
"Bravo," said Grimalkin, peering down from Cold Tom's chest. "The Winter prince and Oberon's jester agreeing on something. The world must be ending."
"Me? Die? Didn't they tell you, princess? I'm Robin Goodfellow."
"Ash blinked. "Are you raiding the cellars now, Goodfellow?"
"Me? Stealing?" Puck flashed a devious grin and popped another fruit into his mouth. "In the house of my ancient enemy? What gave you that idea?" He plucked another fruit and tossed it to me with a wink."
"His breath hitched, and he regarded me hungrily. "You're playing with fire, you know that?"
"That's weird, considering you're an ice prin—" I didn't get any further, as Ash leaned in and kissed me."
"I have to be on top of my game if I'm going to kill things for you, right?"
"Try Not to bleed so much on the thorns," he said as I jabbed myself in the palm and hissed in pain. "Right Now, anyone could follow us, and you are leaving a very easy trail."
Right, 'cause I'm bleeding all over the place for shits and giggles." A Bramble caught my hair, and I yanked it free with a painful tearing sound.
-Grimalkin and Meghan"
"Puck whispered, smiling to soften his words. "I wouldn't defy Oberon for just anyone. But, for you…" He leaned forward, touching his forehead to mine. "I'd come back from the dead for you."
"Part of me wanted to walk up to him and hug him from behind, and part of me wanted to hurl a snowball at his perfect face to get some kind of reaction."
"You made me feel alive again,"
"Ash looked at me. I saw pain in his eyes, and a little regret, but they shone with such emotion I felt breathless. 'I already have."
"I think ... I should go home soon. Mom and Luke are probably going nuts. What about you?"
He shrugged, a casual lift of one shoulder. "You tell me. When I left Nevernever, I didn't have any plans other than being with you. If you want me around, just say the word."